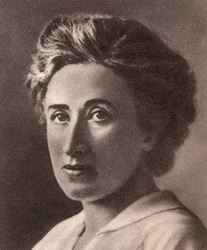 What Are the Origins of May Day?
Luxemburg, Rosa
/CxArchive/MIA/luxemburg/1894/02/may-day.htm
http://www.marxists.org/archive/luxemburg/1894/02/may-day.htm
Year Published: 1894
Resource Type: Article
Cx Number: CX7945
As long as the struggle of the workers against the bourgeoisie and the ruling class continues, as long as all demands are not met, May Day will be the yearly expression of these demands. And, when better days dawn, when the working class of the world has won its deliverance then too humanity will probably celebrate May Day in honour of the bitter struggles and the many sufferings of the past.
Subject Headings