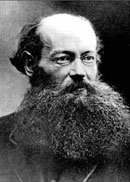 Anarchism: Its Philosophy and Ideal

Kropotkin, Peter
http://www.marxists.org/reference/archive/kropotkin-peter/1890s/x01.htm
http://www.marxists.org/reference/archive/kropotkin-peter/1890s/x01.htm
Year Published: 1901
Resource Type: Article
Cx Number: CX7218
A different conception of society, very different from that which now prevails, is in process of formation. Under the name of Anarchy, a new interpretation of the past and present life of society arises, giving at the same time a forecast as regards its future.
Abstract:
Excerpt:
It is not enough to destroy. We must also know how to build, and it is owing to not having thought about it that the masses have always been led astray in all their revolutions. After having demolished they abandoned the care of reconstruction to the middle class people, who possessed a more or less precise conception of what they wished to realize, and who consequently reconstituted authority to their own advantage.
That is why Anarchy, when it works to destroy authority in all its aspects, when it demands the abrogation of laws and the abolition of the mechanism that serves to impose them, when it refuses all hierarchical organization and preaches free agreement-at the same time strives to maintain and enlarge the precious kernel of social customs without which no human or animal society can exist. Only, instead of demanding that those social customs should be maintained through the authority of a few, it demands it from the continued action of all.
Communist customs and institutions are of absolute necessity for society, not only to solve economic difficulties, but also to maintain and develop social customs that bring men in contact with one another; they must be looked to for establishing such relations between men that the interest of each should be the interest of all; and this alone can unite men instead of dividing them....
Communist organization cannot be left to be constructed by legislative bodies called parliaments, municipal or communal council. It must be the work of all, a natural growth, a product of the constructive genius of the great mass. Communism cannot be imposed from above; it could not live even for a few months if the constant and daily co-operation of all did not uphold it. It must be free.
It cannot exist without creating a continual contact between all for the thousands and thousands of common transactions; it cannot exist without creating local life, independent in the smallest unities-the block of houses, the street, the district, the commune. It would not answer its purpose if it did not cover society with a network of thousands of associations to satisfy its thousand needs: the necessaries of life, articles of luxury, of study, enjoyment, amusements. And such associations cannot remain narrow and local; they must necessarily tend (as is already the case with learned societies, cyclist clubs, humanitarian societies and the like) to become international.
And the sociable customs that Communism-were it only partial at its origin-must inevitably engender in life, would already be a force incomparably more powerful to maintain and develop the kernel of sociable customs than all repressive machinery.
This, then, is the form-sociable institution-of which we ask the development of the spirit of harmony that Church and State had undertaken to impose on us-with the sad result we know only too well. And these remarks contain our answer to those who affirm that Communism and Anarchy cannot go together. They are, you see, a necessary complement to one another. The most powerful development of individuality, or individual originality-as one of our comrades has so well said,- can only be produced when the first needs of food and shelter are satisfied; when the struggle for existence against the forces of nature has been simplified; when man's time is no longer taken up entirely by the meaner side of daily subsistence,-then only, his intelligence, his artistic taste, his inventive spirit, his genius, can develop freely and ever strive to greater achievements.
Communism is the best basis for individual development and freedom; not that individualism which drives man to the war of each against all-this is the only one known up till now,-but that which represents the full expansion of man's faculties, the superior development of what is original in him, the greatest fruitfulness of intelligence, feeling and will.
Subject Headings